Call Accounts
Business Banking (Deposit)
A call deposit account is a bank account for investment funds that offers the advantages of both a savings and a checking account. Like a checking account, a call deposit account has no fixed deposit period, provides instant access to funds and allows unlimited withdrawals and deposits. The call deposit also provides the benefits of a savings account through the accrual of interest.
Features
Interest on deposit
Instant access to funds
Withdrawal/ Deposit facilities
हाम्रा अन्य विशेषताहरु
व्यवसाय दर्ता गरी सुरु गर्नका लागी कर्जा माग भएमा कुल लागतको २० प्रतिशत सम्म अग्रिम कर्जा प्रवाह गर्न सकिने ।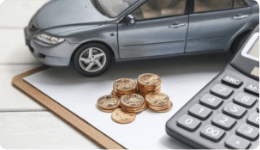 Deprived Sector Loan
To fulfill the part of our Corporate Social Responsibility (CSR), Mahalaxmi Bikas Bank offer...